Layering necklaces are all the rage right now. But how do you seamlessly pair together necklaces of different lengths and textures? What's the secret to mastering the perfect layered look?
Ready to learn the secret? There isn't one! There are no rules when it comes to layering necklaces — and that's what makes it so fun. Whether you prefer a simple layered looked with two necklaces perfectly paired, or you're into making a bold statement with multiple necklaces of different colors and lengths, you can mix and match whatever you want.
While there aren't any specific rules you need to follow, there are some elements to consider that can take your necklace layering to the next level. Here are our top four tips to master the art of layering jewelry.
Top 4 Tips for Layering Jewelry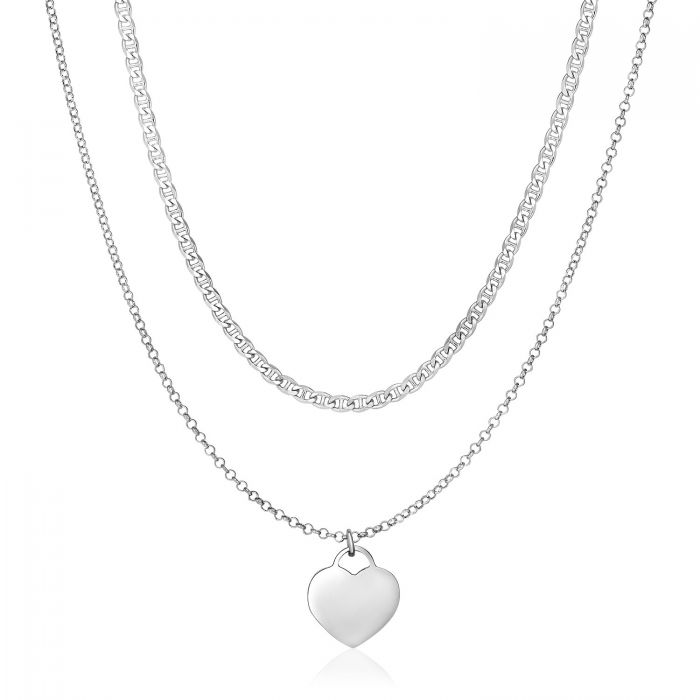 1) Mix & Match Lengths
Layering is all about creating depth and dimension — and the easiest way to accomplish this by blending necklaces of various lengths.
Here are some varying lengths to consider:
Choker – A choker is going to be the tightest necklace of the group, fitting closely around the width of your neck. Your choker will have minimal, if any, dangle.

Short – Slightly longer than a choker, a short necklace is a great option if you want to hit various lengths but don't want to feel constricted from a choker.

Medium – A medium-length necklace is going to be the most classic length — you probably have a few of these lying around already!

Long – Perfect for creating a dramatic layer, a long necklace is great when opting for a three (or more) tiered look with your necklaces.
While we recommend mixing and matching a few of varying lengths, you can even combine necklaces of the same length if that achieves the look you're going for.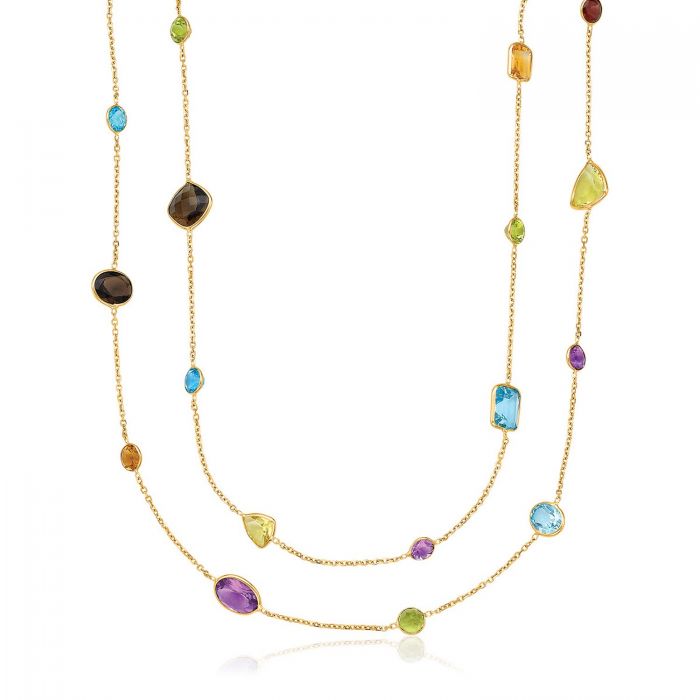 2) Don't Be Afraid of Color
Just because you're mixing and matching a variety of elements already doesn't mean you need to hold back in the color department. When choosing the pieces to create your ideal layered collection, consider necklaces that will add a pop of color to your ensemble. The necklace itself can be a different color or you can find necklaces showcasing beautiful stones or gems.
3) Blend Silver & Gold
Whoever said that you can't mix and match gold and silver jewelry was a liar. Even if you prefer one color palette over the other, incorporating both silver and gold necklaces of varying textures and lengths add yet another dimension to your layer necklaces. If you prefer gold, opt to have two or more of the necklaces in your preferred color and add in a statement necklace in silver to spice things up.
4) Add a Statement Piece
Don't be afraid to take a risk. While there is a time and place for a dainty layer necklace collection, there is equally a time and place for a bold statement piece. Look for unique necklaces that are made of thick metal, have bold shapes, or have distinctive elements that make them stand out. Pairing a statement necklace with one or two simple pieces creates perfectly blended layers.
There are no rules when it comes to layering jewelry — and if there are, they were meant to be broken! Mix and match a variety of styles, colors, textures, and lengths until you create a necklace stack that shows off your personality.