Sometimes less is more. While there is a time and place for big and bold accessories, minimal accessories can make a statement as well! When you want something that makes you stand out from the crowd without being too flashy, look to include simple clothing and accessories into your wardrobe. But you shouldn't pick something so subtle that it doesn't add any flair to your look. Not sure where to begin? We've put together a list of minimalist accessories that can help maximize your style.
Minimal Sunglasses
Sunglasses are both a fun and functional accessory. Not only do they protect your eyes from the sun's damaging rays, but can spice up your outfit by adding a bit of glam to your look. Instead of opting for thick and colorful frames, choose a pair of sunglasses with skinnier frames that will make you look effortlessly chic. Thin framed sunglasses are an easy way to spice up your look at a moment's notice — leave a pair in your car, in your purse, or on top of your head! That way you can pull them out anytime you need them.
Minimal Watches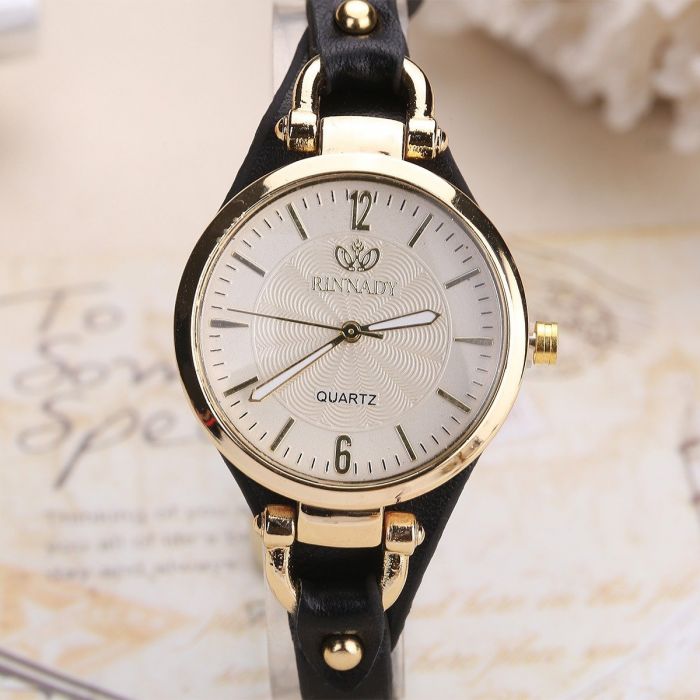 It's always fun to flash some bling on your wrist! But your watch doesn't have to be big, shiny, and huge to catch the eyes of your friends and family. Try incorporating a watch into your style that has a thinner band but a bold pattern or color. In doing so, you'll be able to enjoy the glitz and glam on your wrist, while also having a practical piece that tells you the time whenever you need it. A minimal watch can enhance your outfit, whether you're headed to the office or a night out on the town.
Stud Earrings
Earrings are a great way to pull together any look. When you go to a wedding or dress up for an important meeting, you might reach for a pair of beautiful dangly earrings or hoop earrings. But what type of earrings should you grab for your everyday look? A great minimal option is a simple pair of sparkly stud earrings. Whether you choose to wear classic diamond studs, minimal pearls, or tiny gold hoops, they'll add a little bit of pizazz that will look good with both your hair down or in an updo.
Clutch Purses
If you emptied your purse, what would you find inside? You're probably carrying around a lot more than you need on a day to day basis! It's time to downside your big bag and transition to a small clutch. A clutch purse is a great way to make a fashion statement — choose a bold color, trendy pattern, unique shape. With so many styles and sizes to choose from, you can find a minimalistic bag to match any outfit in your closet or event you attend.